First you should know that I am not from Bermuda. And while I once visited on a cruise, I drank only beer while I was there, so have no first-hand confirmation that the Dark and Stormy is, in fact, Bermuda's national drink.
Second, I now associate this drink with Spring because of Jeffrey Morganthaler's post on the subject.
Third, I make it backwards, pouring in the rum after the ginger beer. Now it does look like storm clouds on the horizon.
Dark and Stormy
4 oz. ginger beer
2 oz. Gosling's Black Seal Rum
Squeeze of a lime wedge. On second thought, make that 1/4 to 1/2 oz. fresh lime juice, to taste. Oh Hell, just garnish the damn thing with a huge wedge and let the drinker decide.
Build in a highball glass, ice, ginger beer, Gosling's Black Seal Rum, and a squeeze of lime. Garnish with a lime wedge. Allow the recipient to stir if they so desire.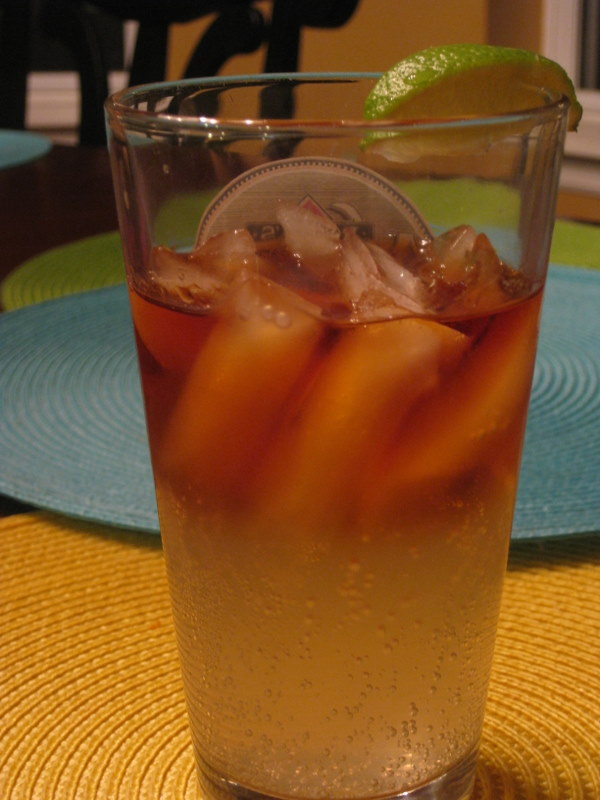 I also need to get some highball glasses.